What you can expect from us:
Large stocks and good availability on all items
In our jubelis® washable tablecloth collection, you'll find washable tablecloths that can easily be replaced. 70% of our collection has been part of our range for several years and can be bought in larger quantities. We always have several thousand rolls of washable tablecloth in stock in various locations. Oilcloth, coated cotton and foil tablecloths can always be sourced in a timely manner, when needed by our customers.
Rolls with up to 50% savings
All roles from the jubelis® Classic collection are supplied at a 50% saving compared to ready-made tablecloths and are kept at an exceptionally low price. Even if you buy Premium oilcloth, film or coated cotton rolls, you'll get big savings. All oilcloths can be easily cut with scissors. The tablecloths are firmly wound onto a cardboard core so they are stable and come supplied with an additional protective film cover.
Oilcloth rolls from the jubelis® Classic collection: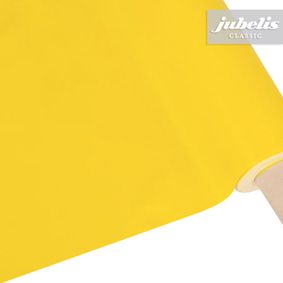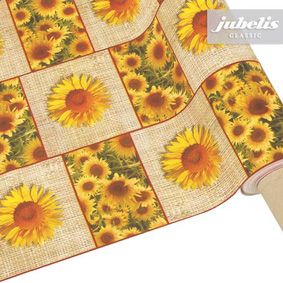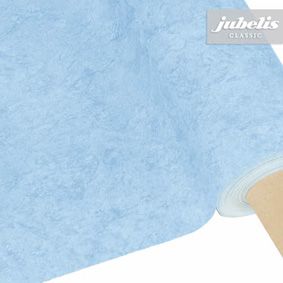 Cloth is cut to the desired table size
All tablecloths can be cut to the desired table dimensions. In addition to standard sizes, special dimensions and sizes can be catered for too. Made-to-measure tablecloths are wound onto a solid cardboard tube so they're guaranteed to be supplied free of any kinks or creases.
Frequently ordered tablecloth dimensions:
| rectangular | round | square |
| --- | --- | --- |
| 100 x 140 cm | 80 cm | 80 x 80 cm |
| 100 x 150 cm | 90 cm | 90 x 90 cm |
| 100 x 160 cm | 100 cm | 100 x 100 cm |
| 100 x 170 cm | 110 cm | 110 x 110 cm |
| 100 x 180 cm | 120 cm | 120 x 120 cm |
| 100 x 200 cm | 130 cm | 130 x 130 cm |
| 140 x 220 cm | 140 cm | 140 x 140 cm |
| 140 x 240 cm | 150 cm | 150 x 150 cm |
| 140 x 280 cm | 160 cm | 160 x 160 cm |
| | | |