Top quality washable tablecloths
In the jubelis® collection you'll find washable tablecloths made from oilcloth, coated cotton and foil. All of our products are available to both home and business customers. The tablecloths available from us come with a made-to-measure option, or as a complete roll. All our items are available in larger quantities too. Prices start at 50 Euros, with free shipping.
Quality
We have oilcloth tablecloths in two different qualities - Classic and Premium, which come in coated/laminated cotton and transparent or colored table protector-film.
| Material | thickness |
| --- | --- |
| Classic oilcloth | 0,32mm |
| Premium oilcloth | 0,45mm |
| Vinyl-coated cotton | 0,32mm |
| Transparent film with printed pattern | 0,20mm |
| Transparent film | 0,10mm |
| Coloured film | 0,20mm |
Materials
Washable tablecloths from the jubelis® range are made from different quality materials. A detailed specification of the material composition can be found on the following pages of this site. The individual products can be seen in detail. The largest collection is in the Classic oilcloth section. This quality of tablecloth is durable and versatile. It can easily be cut into any shape or size.
Examples from the jubelis® range: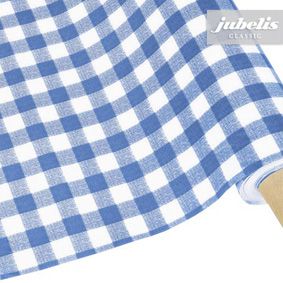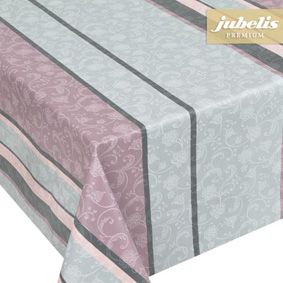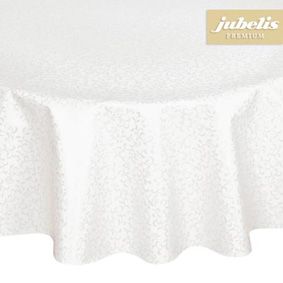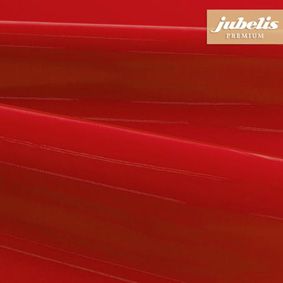 Availability
All washable tablecloths from the jubelis® collection are readily available from our warehouse. To ensure all products are readily available, we maintain minimum stock levels in our modern shipping depot. When stocks fall below minimum levels, they're automatically replenished. This doesn't include designs we no longer stock. The products are stored in rolls. Tablecloths are individually made to measure, upon receipt of an order.
Testing of tablecloths
Our range includes washable tablecloths which are tested for quality and to eradicate harmful substances. Oilcloths and coated cotton are marked with the "Trusted Textiles" stamp. Our rolls of tablecloth are mainly manufactured in Germany and in several other European countries. You'll find information on the exact origin and the testing standards reached on each product.